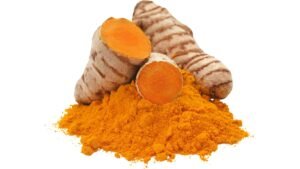 Spice Powders for Sale Online in India
At www.spiceyfy.com, we offer a wide variety of spice powders for sale online in India. We have a variety of spices powder to choose from, including black pepper powder, cumin powder, coriander powder, all spice powder and more. All of our spices are freshly ground and of the highest quality. We also offer free shipping on orders over Rs.1500. So what are you waiting for? Shop now and get your spices delivered right to your doorstep!
Buy Authentic Masala Powders Online
Each variety of masala powder contains essential components that give the dish it is used in a distinct flavour. The components are lightly roasted in a skillet with or without oil or ghee to make masala powder, cooled, and then ground to a fine powder in a blender or mixer.

Garam Masala: Garam means hot in Hindi. This well-liked masala is created commercially and is easily accessible in supermarkets in Kerala. Spiceyfy stocks the best quality garam masala and it available here in our online store at a feasible price.
Chutney Powder: One of the most well-known and traditional Karnataka style powder recipes is Kadle Bele Chutney Pudi/Podi, which is made using chana dal, urad dal, dry coconut, curry leaves, red chile, tamarind, salt, and asafoetida. Serve chutney powder together with South Indian breakfast items like idlis and dosas, as well as hot, steamed rice with some ghee.
Meat Masala: A mixture made of peppers, coriander, and chillies that gives non-vegetarian foods, particularly meat, a dark tan and a fiery flavour. Due to the fact that Indians enjoy their meat to be extremely spicy, this mix contains a good number of flavouring spices.
There are variety of masala powders available in our online store and you can choose according to your specific need.
If you are looking to buy authentic masala powders online spiceyfy is the destination you are looking for. Here at Spiceyfy we have pure masala powders while are sold online at a feasible price. In the market of masala powders there are many un-authentic masala powders available, which contains lots of chemicals and artificial flavours. With the health of customers in mind www.spiceyfy.com provides best quality Masala Powders online.