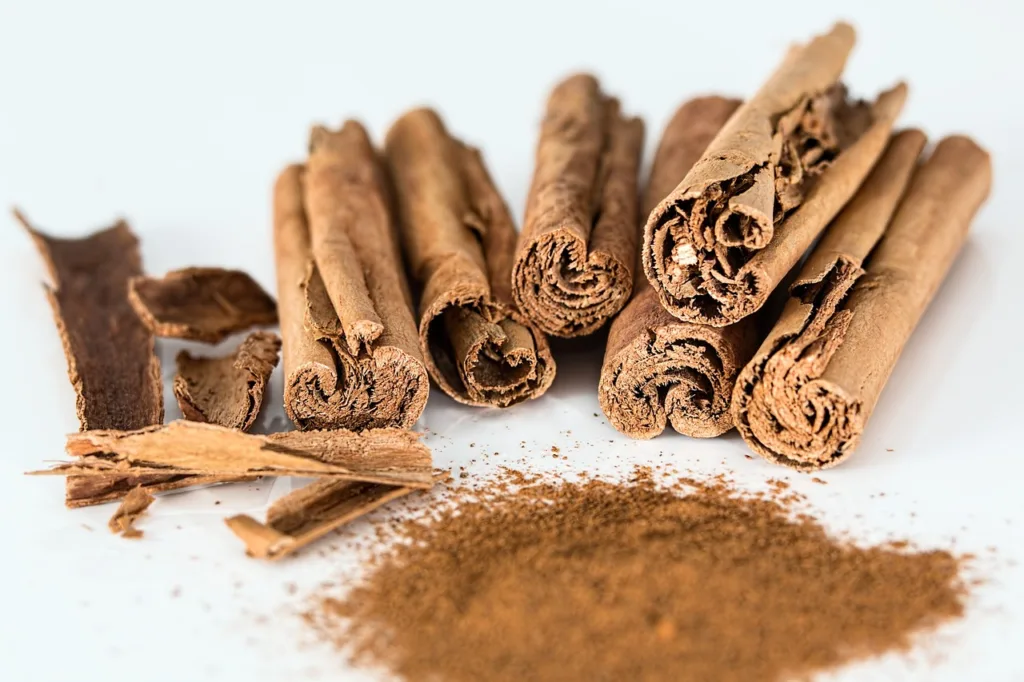 Kerala takes pride in its identity for being a leading producer of world-class spices. Kerala has precise and efficient weather conditions, geography, and required amount of rains, which helps the spice industry. The world has bestowed upon Kerala the honour of being the Spice Bowl of the World, no nation produces the number of varieties of spices that India does, and for centuries, Kerala has been a major supplier of colours, aromas, and tastes to the rest of the world. Buy Cardamom online at Spiceyfy and reap its benefits for healthy living. Chewing cardamom is a traditional Indian method to mask bad breath.
Buy Cinnamon Roll
Cinnamon is used as an alternative to honey in order to reduce sugar consumption. The cinnamon tree, with its oval leaves, thick bark, and fruiting berries. The cinnamon tree is used for its bark and leaves. Cinnamon has been credited with antibacterial, antimicrobial, antioxidant, and anti-inflammatory properties. Other health benefits include lowering blood sugar, improving cholesterol and cholesterol, combating Alzheimer's disease and MS. Spiceyfy offers the finest homemade farm-fresh spices delivered directly from our fascinating farms. The brand sells only organic and natural products that have been handpicked, graded, dried, stored, and packaged in accordance with food safety standards. We go to great lengths to connect you to the land of exotic spices with a single click. Our goal is to make sure that our products are free of adulteration, so you and your family can enjoy and live healthily.
Buy Cinnamon Roll Online In India
Fresh Cinnamon Rolls at Spices of Kerala, to add a twist to your coffee, toast, and desserts. We promise your nostrils will forever be indebted to you when you crack open the packet of Cinnamon Rolls that you bought from us. Cinnamon rolls appear to have originated in Scandinavia, where bakers loved the sweetness of spices such as cinnamon, cardamom, and cloves. These cinnamon rolls are so soft and flaky, and the espresso and spices really give a nice warmth to the cinnamon rolls that cuts through the sweetness perfectly. Cinnamon Sugar is used on cereals, candy, breads, and baked goods. Cinnamon is used as an alternative to honey in order to reduce sugar consumption. Cinnamon is usually used to create spice blends that are ground, including the garam masala, used for veggie curries, as well as making meat dishes.
To find a perfect selection of global, unique, popular Cinnamon buy cinnamon roll online in India by Spiceyfy. It helps you to find an appropriate product based on your particular requirements. It is highly important and advantageous to find an authentic, trusted, reliable online shop for buying products at our online store.